Haunted Hills Estate to Celebrate 18 Years Of Scares
Home » Blog » West Virginia Haunt News
August 24, 2021 By Haunt News & Press Releases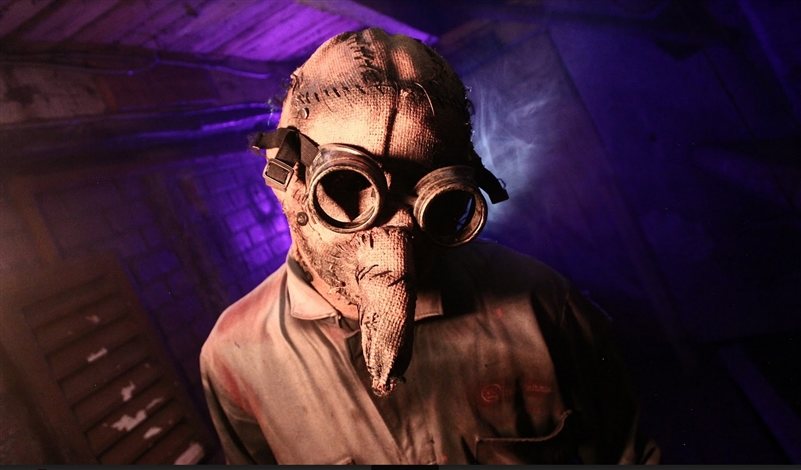 Uniontown, PA - (August 24, 2021) Every Fall season, thousands of thrill seekers from Pennsylvania and West Virginia flock to a popular Halloween staple in Uniontown. This high-profile Fayette County attraction has become one of the highest-rated seasonal scare venues over its 18-year history, and as the Park prepares to celebrate its 18th anniversary in horrific style, attendees will find more screams and scary activities than ever.

Haunted Hills Estate Scream Park, which opened in Uniontown in 2004, has quickly grown from a small family business into a festival-sized park, with seven themed areas and an array of Halloween Season offerings. To commemorate 18 successful years of entertaining Western Pennsylvania and West Virginia, the park has added a witch's spell book's worth of new surprises for thrill-seekers to experience during their Fall 2021 operating season.

"Live events are coming back after the true horrors of 2020, and we're ready to provide more entertainment than ever to the region," says Aidan Finnegan, Partner and Creative Director at HHE Scream Park. A showman who also produces Halloween events in New York, and co-owner of an advertising firm with Haunted Attraction clients across the country, he felt the full effects of the pandemic last year. "The entertainment industry took a huge hit last year, but like any true horror movie character, Halloween events really fought to stay alive. People are finally starting to feel comfortable attending events again, and just in time to celebrate our 18th anniversary. We're bringing it this year."

The Park's creative team has added new walk-through sections to their "fan favorite" attraction, The House. Visitors to the decrepit mansion will get to explore a previously-uninhabited section of the sprawling building's basement and a new "chainsaw pit" area as they scream through a longer, more terrifying labyrinth.

Another attraction, a sci-fi themed facility known as "Experiment 31: In Darkness", has suffered a horrifying lightning storm, knocking out its central power system. This season, brave horror fans must find their way through this terrifying attraction as it sporadically "loses power," as escaped test subjects and mutants straight out of an 80's sci-fi horror film wreak havoc.

Upon entering the park, visitors will find a wide array of activity in the park's entertainment hub, the Midway. Here, patrons can take advantage of several Halloween-themed Photo Ops for their social media accounts. The midway also offers roaming performers, a "Haunt Shoppe" stocked with macabre merchandise, a concession stand with a wide array of offerings, Axe Throwing courtesy of WV-based Mountain Man Axe Throwing, and a new addition for the 2021 Season - the "Soul Collector" Stage, which houses an 15-foot-tall animatronic creature procured from a legendary New Orleans attraction. The stage also provides a mix of high-energy music throughout the night, and several special events including magic shows and "HHE Idol", a singing competition, on select nights.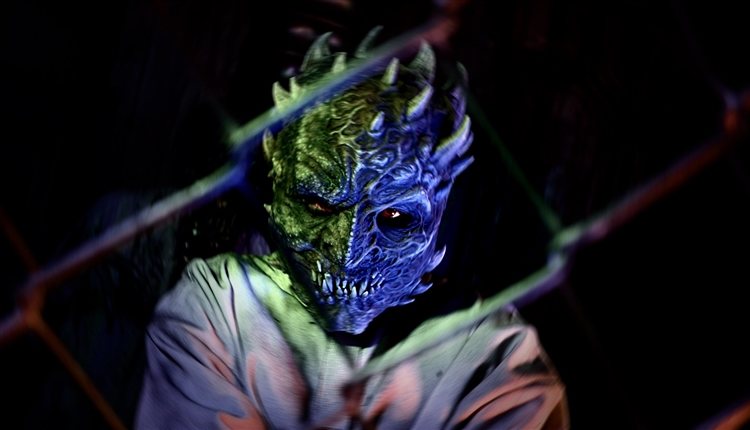 Moving away from the park's Midway Area, Patrons will trek through the famed "Woods Trails" that gave the park its reputation in the 2000's. New for this season is the "Byte County Mine Shaft", a brand-new themed section in which patrons wander through an underground shaft, escaping miners that have been infected with a parasite, transforming them into humanoid, Bat-like creatures.

Never-before-seen audio-animatronics and special effects await visitors, who will trek through more terrifying themes and scenarios than ever before. The park has also lengthened its existing Trails, "The Burial", "Deadwoods", and "Sin Creek." Rounding off the experience is "Corntine", the park's uphill Corn Maze, which has doubled in size for the 2021 season. Visitors can expect to encounter crazed hillbillies and chainsaw-weiding clowns as they find their way through a dizzying, massive cornstalk path.

To assist with the scary entertainment, the park has offered seasonal employment to many passionate performers in the area. "Our always growing staff has been working hard and can not wait for this season to start. Many of our actors use this seasonal job as an escape from the stresses of every day life. It gives them an outlet to have fun and make new friends that turn into family", adds Jessica Wymard, the venue's Director of Operations. "Last season, we grew exponentially, and I am looking forward to what the 2021 season brings for our guests."

"What started out as a lifelong dream has grown into a monstrous operation", adds owner and founder Jacquelyn Loveall. "We get to provide Halloween Fun and escapism to pretty much all of Pennsylvania and West Virginia. I couldn't ask for any greater blessing."

Haunted Hills Estate Scream Park presents a yearly Haunted Christmas event, which was named by The Travel Channel as one of the Top 10 Scariest Christmas Haunted Houses in the Country, as well as a Haunted Valentine's Weekend in February, and a Saint Patrick's Day Massacre in March, which attract thousands of horror fans outside the standard Fall offerings.

The Scream Park will reopen on September 10th and will run weekend nights through November 6th.

Haunted Hills Estate Scream Park is located at 236 Rolling Hills Estate Road in Uniontown, PA. Guests can visit www.HauntedHillsEstate.com for tickets and more information.